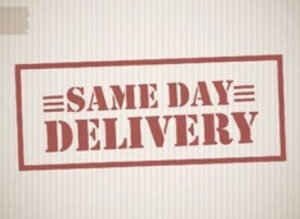 Newlight Transport offers same day service from Melbourne to Geelong & Geelong to Melbourne. Same day delivery service is provided by us and we are taking the load and delivering it to the destination on the very same day. We provide this service to clients according to their needs.
Cost varies according to the load and we provide the best rates to our clients. We are making every possible move to deliver the goods the same day and ensure that client is happy and their happiness is our first choice.
Same day delivery is a complex and tough task and we are well equipped to manage this highly complex working and our drivers are so efficient that they make this possible and we do understand that in the transportation industry the timelines are vital and we obey this our clients trust us.
Different kinds of cargo can be sent on same day delivery and we are available to serve our clients basis their requirements, we manage every step very carefully and with most efficient manner possible. We are giving our best effort.
We will inform you when the Truck leaves for the destination and obviously will inform you once the delivery is done on the same day as well. We believe in complete transparency and that is another reason also our clients trust us and give us regular business. We are making a change in the logistics industry with our efforts and making our name a Brand in the market.